La grange des Abers
Come and revitalize yourself in our gîte …
For stays with your friends or family, rent our gîte "La Grange des Abers" and spend unforgettable holidays in Finistère !
PRIVATE RENTAL FOR 6-10 PEOPLE AND A BABY – PRIVATE INDOOR HEATED SWIMMING POOL – BILLIARD ROOM – 5 KM FROM THE BEACH
The gîte "La Grange des Abers" is located in Plouguerneau, at the heart of the Pays des Abers, in Finistère. Plouguerneau is a seaside town with 45km of coast scattered with white sand coves. It has a rich maritime, rural and cultural heritage, making it the perfect place to unpack and go roaming across a region full of authenticity.
Our charming gîte has been completely renovated with a modern architecture style, to ensure an invigorating stay, whether you come in summer or in winter. You will have a large private house at your disposal, with enough space for 6 to 10 people and a baby. You will love the genuineness of this place as well as our quality services. You will have full access to our private leisure area, including an indoor swimming pool and a billiard room. Thanks to the large garden and the inner courtyard, your children will be able to stretch their legs in the open air.
Our gîte is close to the farm of Kernévez, so during your stay you can discover our dairy cows farm. The site was specifically designed to separate the gîte from the farming activity, in order to preserve your tranquillity.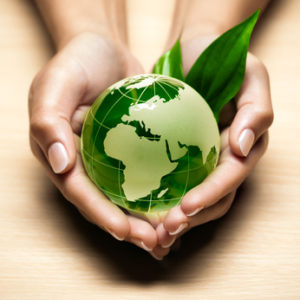 The gîte "La grange des Abers" is committed to a sustainable development approach. Its wood boiler provides heating to the house, the leisure space, the swimming pool and also serves for heating the bathrooms and toilets water. The wood we use comes from the copses and thickets of our farm.
This renewable energy is environmentally friendly.